AC Marca is a Spanish multinational with almost 100 years' history, which manufactures and commercialises widely known brands with a clear vocation for innovation and growth.
The group operates through four business areas (home care, personal care, DIY and construction and dermocosmetics) under one common denominator: providing people with the most innovative solutions to take care of them, their family and their home.
In the corporate sphere, the group operated under a rather complex multi-brand architecture, with little visibility and notoriety of the corporate brands which confined the transmission of the real power of the group as well as the presence of a global brand feeling.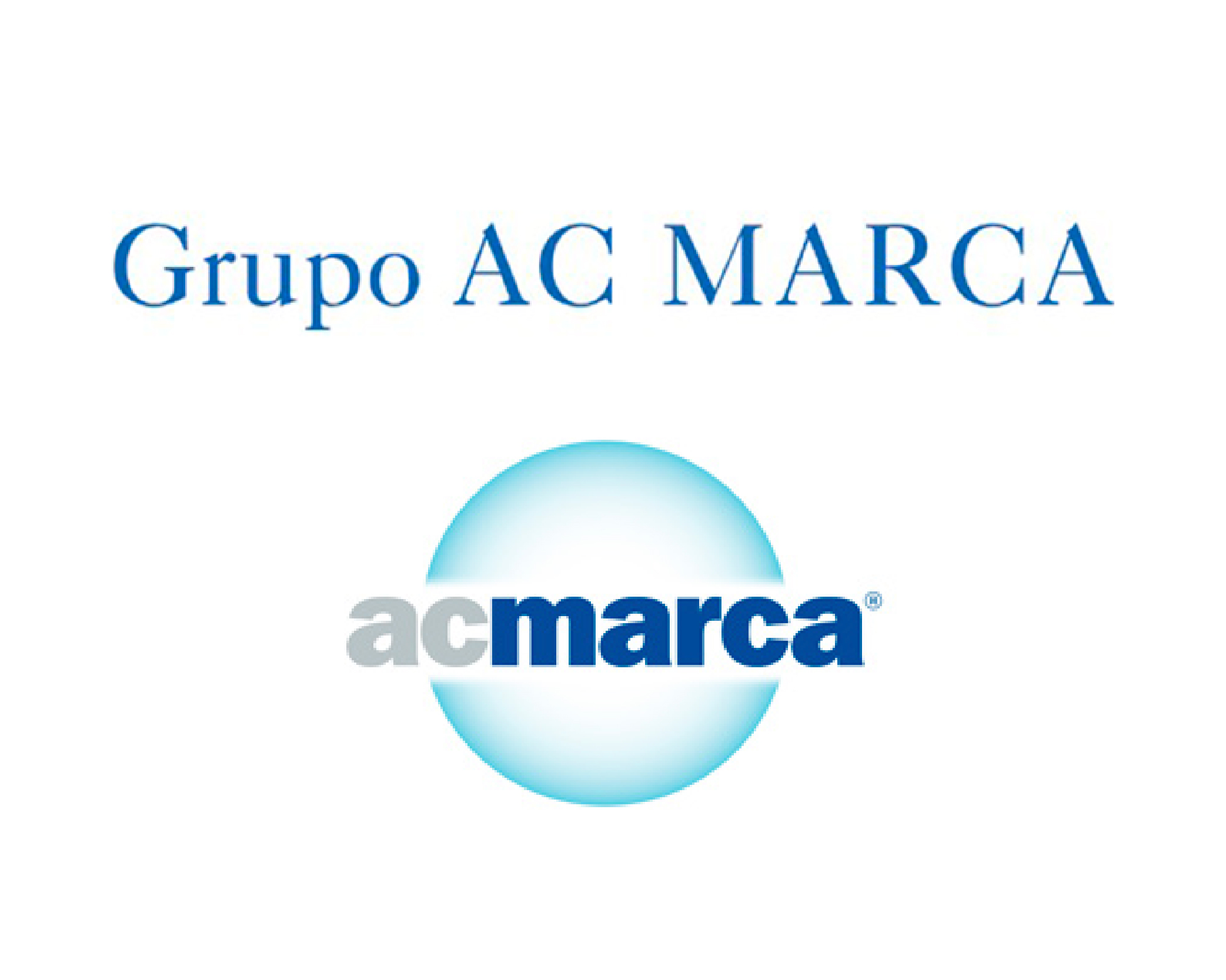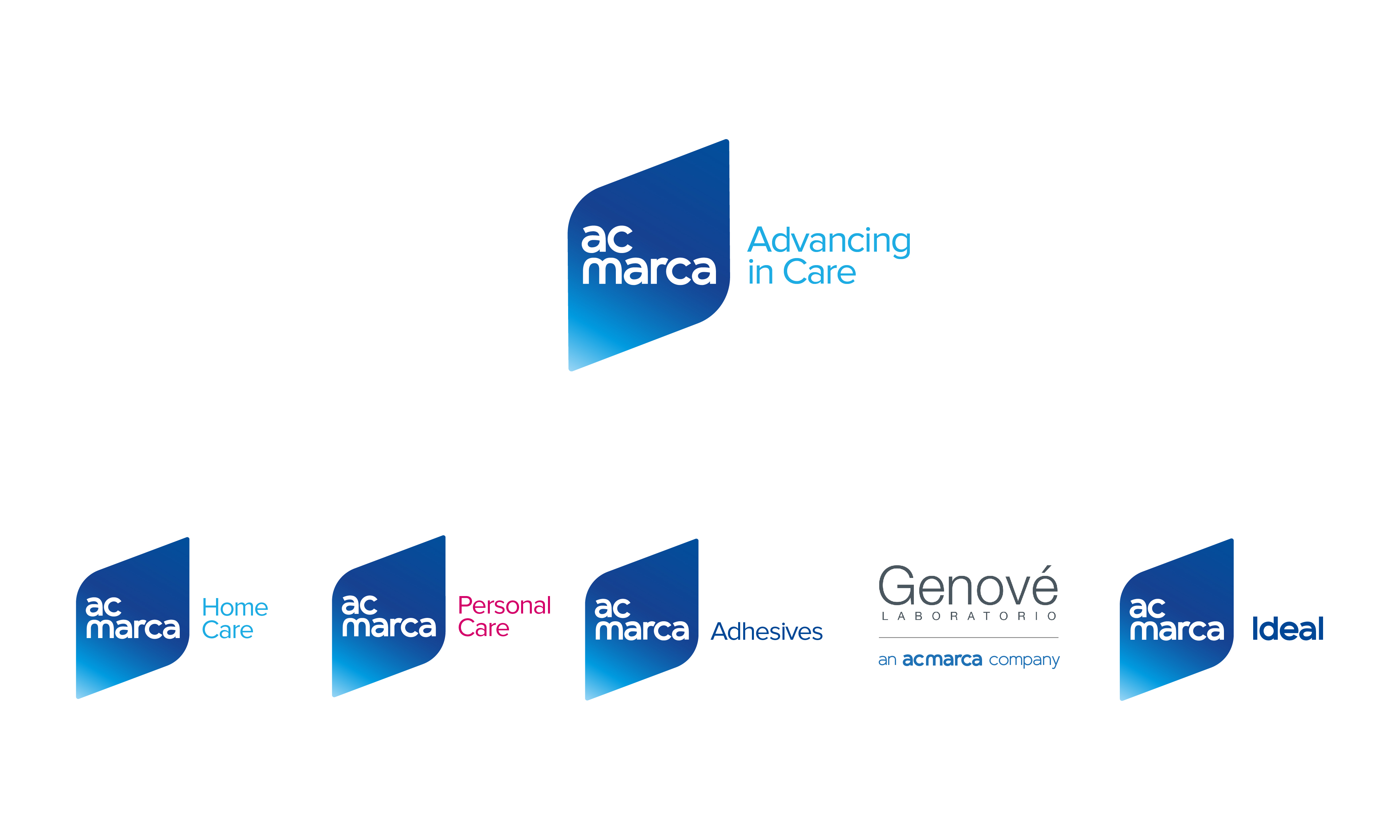 We were set with the challenge of aligning the corporate brand strategy and identity of the group defining and creating:
A differentiating, relevant, credible and long-lasting positioning.
An elastic, clear and focused brand architecture.
A distinctive, consistent and coherent verbal and visual identity in all the points of contact.
Advancing in Care is AC Marca's raison d'être, the synthesis of its positioning, the philosophy that joins and identifies them.
It is the driving force of the continuous growth of its brands that proposes new ways of responding to needs and preferences in care.
It is constantly innovating, bringing together the technology and the talent of its team to generate valuable proposals that make people's lives easier.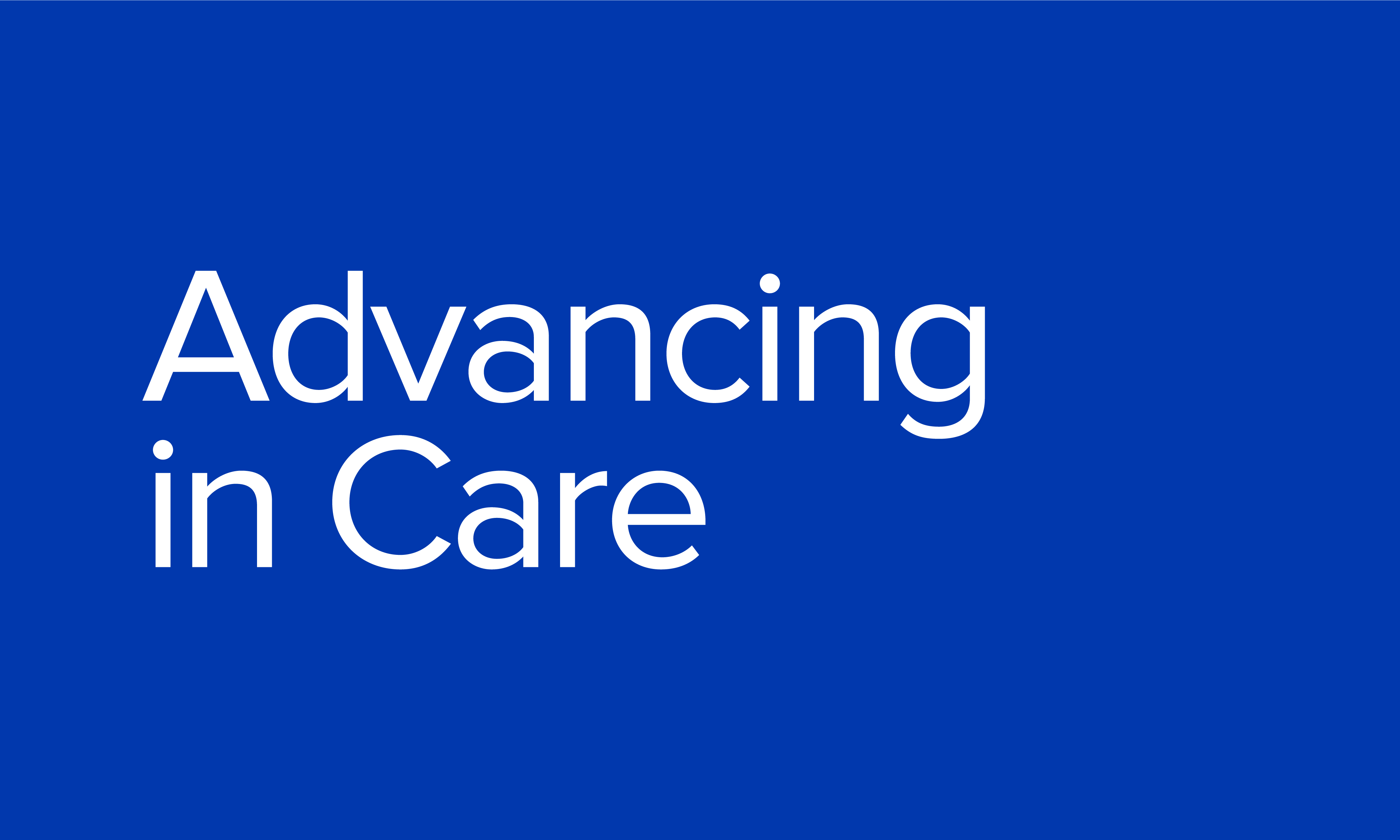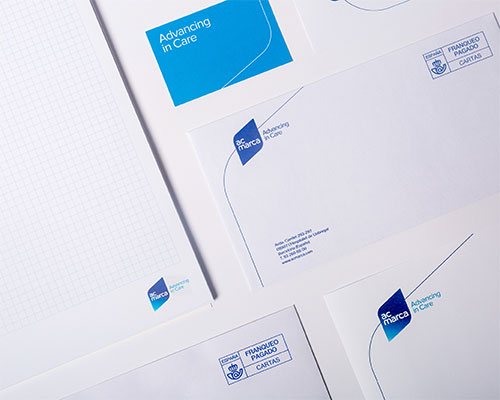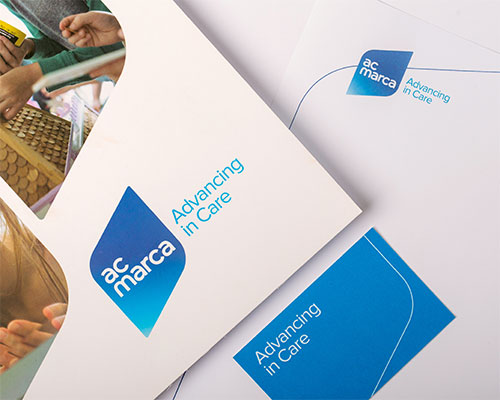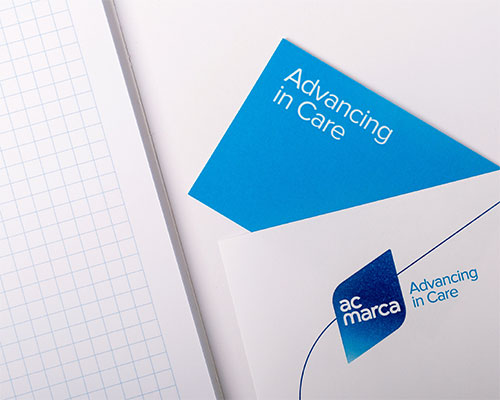 Regarding the visual identity and link with the Advancing concept, a brand is created that joins solidity, mobility and projection; the solidity befitting a multinationsl that is a unifying force of so many product brands and the mobility and projection of a company philosophy of always going one step further.
An inclined diamond, supported vertically on one of its sides creating a diagonal from axis to axis that projects towards the sky creating a very robust, distinctive and notorious symbol. Moreover, rescuing the inheritance of dark blue that evokes solidity but giving it a touch of light to enhance the movement.
The visual universe created is also enriched by the diagonals with fragments of the icon and a modern photographic style, where clean and excessively cold images are replaced by the commitment to a lively style, with photographs that show authentic moments of enjoying daily life, showing care in a more human way.
In brief, it is an integral and global project, from the brand strategy and creation of identity and expression in all their points of contact to the launch towards the different interest groups.