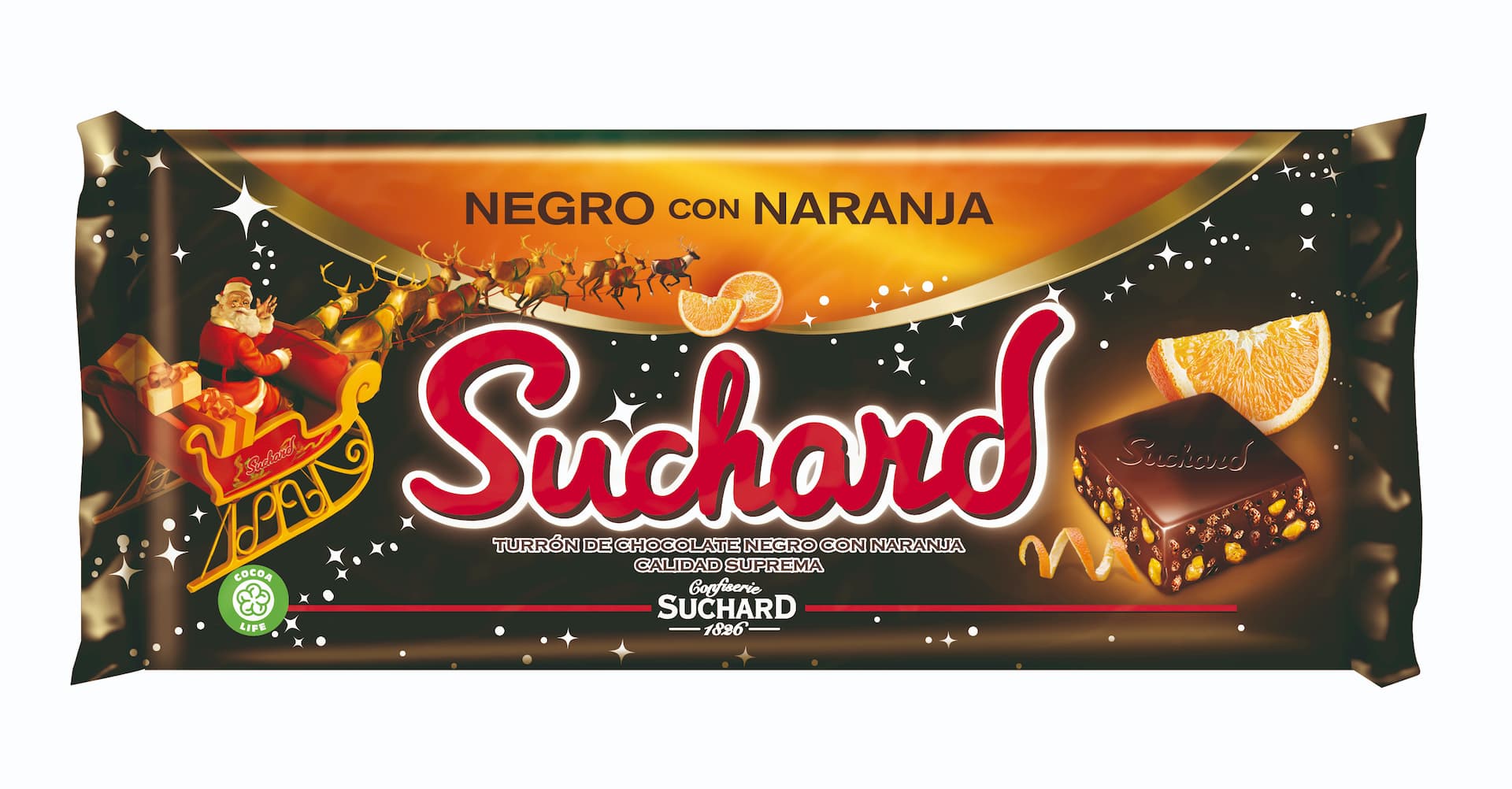 At Columna Brand Strategy & Colors we have been entrusted to produce the packaging and design of the sales point materials of this very well-known brand of nougats of the Mondelez International company since 2007.
We should point out that this new product comes from the Suchard nougat line over the last few years, which until now have sought the empathy of children. This time the brand is focusing on seducing the adult public, aged between 35 and 65, thus completing the offer to the whole family. Among the wider range of varieties already presented feature Suchard Oreo and Suchard Chips Ahoy!.
Combining the tradition of the Christmas products with innovation has been Suchard's strategy for some years, something that has endorsed the recognition of the market. Last year it occupied the sixth position in the top-ten ranking of the most successful new products according to the 'Radar of Innovation' developed by Kantar Worldpanel. You can read the report at: http://goo.gl/CSHAI3
No table will be without the new Suchard Black with Orange this Christmas, taking into account the rising trend for dark chocolate, the consumption of which increased by 8% in 2015 compared to the previous year.
We wish Suchard, which has trusted in us for the last eight years to produce the design and packaging of all its products, great success in this new 2016-2017 Christmas campaign.